Want to take a passport photo in Amsterdam?
You have come to the right place at ASA Foto & Film!
Renew your passport. There comes a time when your passport, ID card or driver's license expires.
What do you do then? Have a passport photo that is similar and recent for the renewal of the expired document. Step into our photo studio ASA Photo & Film at Hugo de Grootplein 17 in Amsterdam and let us take your passport photo. We are open from Monday to Saturday. This is possible without an appointment! It only takes 5 minutes. Keep in mind that it can be a bit busier on Wednesday afternoons and Saturdays.
City district offices have designated ASA Foto & Film as the passport photo specialist of Amsterdam, also for passport photos at home.
ASA Foto & Film has been declared by RDW as a recognized passport photographer for online applications for extending or extending the driving license.
Print digital passport photo or passport photo?
Wilt u een digitale pasfoto? Of wilt u de pasfoto laten afdrukken? Alles is mogelijk, misschien wilt u wel allebei. Wij kunnen o.a. de volgende foto's leveren:
Passport photo costs:
Depending on the type of photo you need, there are different costs for making a passport photo. The great thing about having your photo taken at ASA Foto & Film is that they are ready immediately while you wait. Below the different options with visa and passport photo price.
6x a official NL passport photo
for adults or children from 4 years


size photo:

35x45mm
€ 15,-
6x a official baby passport photo NL
voor babies and children
from 0 to 4 years old
size photo: 35x45mm
€ 15,-
visa passport photos or passport photo abroad
different dimensions
than the standard Dutch passport photo
(also for a foreign passport)
adults € 15,-
children up to 4 years € 20,-
6x nice passport photos
for adults or children from 4 years
Not to be used for official documents.
size photo: 35x45mm
€ 15,-

Passport photo OFFER


4x an official & 4x a nice passport photo from 4 years (max 2 people in the picture)
size photo: 35x45mm
€ 17,50
6x a nice baby passport photo
for babies and children from 0 to 4 years old
Not suitable for official documents.
size photo: 35x45mm
€ 15,-
Keychain
suitable for 35x45mm photo
excl. photo (we can use it)
Nice to give as a gift!
€ 3,50 a/p
Digital passport photo
the photo will be online delivered by email
size NL € 15,-
other dimensions € 15,-
Extra ordered with the print € 5,-
6x a official passport photo taken at home 
So a passport photo on location, for example in Amsterdam. excl. parking and postage (optional).
Inside the ring-road A10, outside the ring-road we charge extra.
For Dutch document adults.
starting: € 45,-
Take a passport photo yourself?
You can take passport photos online yourself. Whether you use an app for that or take a photo yourself. However, it remains quite difficult because the photo has to meet many requirements. Think of the height and width of the head, position of the eyes and ears, the position of the chin and crown, etc. The easiest way is to visit us and we will make a good and official passport photo for you. While you wait 5 minutes and enjoy the view over the Hugo de Grootplein. Of course we can also measure the passport photo you made yourself and if approved, if it does not meet the official requirements, we will show this to you and advise you to have a new passport photo made with us.
Free passport photo?
You will not receive 4 official photos, you will receive 6! 2 Free passport photos! 🙂
Do you travel a lot? Do you have an access pass for your work? A personalized OV chip card? It is often useful to have a number of photos (in stock).
Photo studio: 
In our shop, your passport photo is made in a real photo studio. This means that we illuminate everything neatly so that the passport photo gets the optimum quality. So you are not in a small box so that the light does not fall nicely and stains appear on your head.
We have 2 professional studios in our building. Both studios have a large mirror so you can check clothes, hair and make-up before taking a picture. After all, nowadays you often have to do 10 years with your document, you want to get up there a bit, of course. Also, if you like, you can see the passport photo on the screen before we print it.
Passport photo requirements:
Due to all the requirements that are set for the passport photo, it is wise to have your passport photos taken by a recognized photographer. We are a recognized photographer and have even followed an official passport photo course and received a certificate for it. For passport photos for the Dutch document, for example, the dimensions must be 35x45mm and the background must be white or gray. For some visa applications or applications for foreign documents, different rules / requirements may apply. You can also generally contact us for countries with different requirements. Would you like to see for yourself what all the rules are for having your passport photo taken? You can view many visa and passport photo requirements here. To make an RDW recognized passport photo for the granting or extension of the driving license, click here.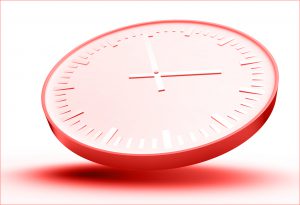 Opening hours:
You are very welcome at the Hugo de Grootplein 17 in Amsterdam from;
Monday to friday 9:00 AM – 6:00 PM
Saturday 9:00 AM – 5:00 PM
Closed on Sundays
You can find any deviating opening hours on our google page.
Corona: We have no adjusted opening hours.
Everyone is welcome without an appointment. Our studio is large enough to meet the 1.5 meter distance. We only ask you to enter if you have no complaints.
For babies and children, 1 parent may enter the studio, any other people who have come along can wait in our shop section.
5 Minutes…
It is possible that it is a bit busier at certain times. Normally the passport photos are ready while you wait, in 5 minutes. Wednesday afternoons and Saturdays are generally busier. It is also possible that we are working through a photo shoot outside the door. We indicate this on our google page and by means of a note on the window next to the entrance of our photo studio.
www.pasfotomaken-amsterdam.nl is part of ASA Foto & Film.
Our General Terms and Conditions version April 2018 apply to all our offers and agreements, which can be downloaded as a PDF via this link.